April is my month; my birth month. It is always special to me. But this one was extra special. I not only celebrated the big seven zero with a some fanfare, but also was the guest author at another Zoom book club (more about that in my next blog). In addition, this was the month I published my memoir a year ago on April 2nd. But on this April 15th I was given a belated birthday gift – or the icing on the cake. No, I didn't get a big tax refund. Instead, I opened an email and read my name, sixth down, on this list. Read below.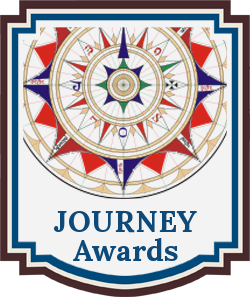 The Journey Book Awards recognize emerging new talent and outstanding works in the genre of Narrative Non-Fiction and Memoir. The Journey Book Awards is a genre division of Chanticleer International Book Awards and Novel Competitions (CIBAs).
Chanticleer International Book Awards is looking for the best books for our Journey Awards featuring true stories about survival, overcoming issues, trauma, and threatening life events, along with turbulent personal journeys.
These titles have moved forward in the judging rounds from the 2020 Journey Book Awards LONG LIST to the 2020 SHORT LIST and now have progressed to the 2020 SEMI-FINALISTS. The Semi-Finalists' works will compete for the Finalists positions.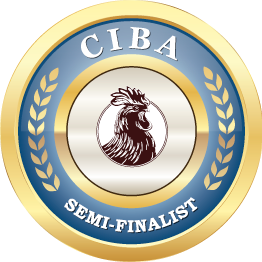 The following works have advanced in the 2020 Journey Book Awards for Narrative Non-Fiction
Karen Keilt – The Parrot's Perch
Susan E Casey – Rock On: Mining for Joy in the Deep River of Sibling Grief
Laila Tarraf – Strong Like Water: Lessons Learned from Leading with Love
Ashley Conner and Cierra Camper – Memoirs of Michael: The Hurricane Project
Patricia Eagle – Being Mean–A Memoir of Sexual Abuse and Survival
Susan E. Greisen – In Search of Pink Flamingos: A Woman's Quest for Forgiveness & Unconditional Love
Mendek Rubin & Myra Goodman – Quest for Eternal Sunshine
Janice Morgan – Suspended Sentence
Marianne Ingheim – Out of Love: Finding Your Way Back to Self-Compassion
Sharon Dukett – No Rules
Judy Gaman – Love, Life, and Lucille
David Crow – The Pale-Faced Lie: A True Story
Christine Nicolette-Gonzalez – My Mother's Curse: A Journey Beyond Childhood Trauma
Scott Hunter – And the Monkey Lets Go: Memoirs Through Illusion and Doubt
Mary Charity Kruger Stein – Fatherless, Fearless, Female: A Memoir
Ilene English – Hippie Chick
Barbara Clarke – The Red Kitchen
Amy Byer Shainman – Resurrection Lily: The BRCA Gene, Hereditary Cancer & Lifesaving Whispers from the Grandmother I Never Knew
Tamra McAnally Bolton – A Blessed Life: One World War II Seabee's Story
Steve Mariotti – Goodbye Homeboy
Steve Rochinski – A Man of His Time: Secrets from a Halfway World
Barbara Clarke – The Red Kitchen
Tiffani Goff – Loving Tiara
Kathleen Pooler – Just the Way He Walked: A Mother's Story of Healing and Hope
Isaac Alexis M.D. – The Seductive Pink Crystal
Renee Hodges – Saving Bobby: Heroes and Heroin in One Small Community
Ted Neill – Two Years of Wonder
Deborah Burns – Saturday's Child
Stefanie Naumann – How Languages Saved Me: A Polish Story of Survival
Lydia Ola Taiwo – A Broken Childhood: How To Overcome Abuse: A Recovery Guide
Lilly A Gwilliam – Generations of Motherhood: A Changing Story
Marilea C. Rabasa – Stepping Stones: A Memoir of Addiction, Loss, and Transformation
Christine Ristaino – All the Silent Spaces
These titles are in the running for the Finalists of the 2020 Journey Book Awards for Narrative Non-Fiction.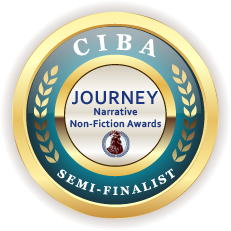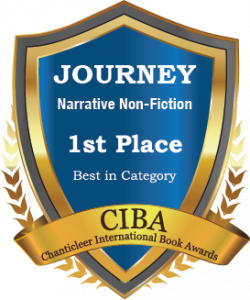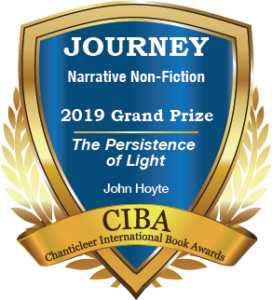 The Semi-Finalists' works will compete for the First Place Winner positions, and then all will be recognized in the evenings at VCAC21 April 22-24th from 6-8 p.m. PST.
The First Place Category Winners, along with the CIBA Division Grand Prize winners, will be selected from the 23 CIBA divisions Finalists. We will announce the 1st Place Category Winners and Grand Prize Division Winners the CIBAs Ceremonies June 5th, 2021 virtually (Free) and LIVE at the luxurious Hotel Bellwether in Bellingham, Wash.
****
This is a birthday month I won't soon forget. I thank so many of you for the wonderful birthday wishes.